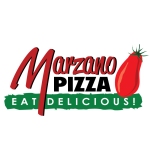 Address:
E2 - 456 Gorge Road East

Description:
Always Fresh – Always Handmade
We bake delicious `Specialty` and `Create Your Own` Pizza, starting with pizza dough made daily in our kitchen, secret blended Marinara Sauce with San Marzano tomatoes, and freshly delivered toppings. Marzano tomatoes are considered by Chefs to be the finest paste tomatoes in the World!
Our Chef Shaun cooks to order each Pasta, Salad, Wrap, Donair, Gyro and Souvlaki, using the best healthy ingredients.

GET COUPONS CLICK HERE
Hours:
Closed
Delivery Hours:
No Delivery Today
Restrictions:
Free delivery with $15 minimum order.